Sex sells, but a good chuckle will sell even better. Humour might just be the most efficient weapon an ad-maker can pull out, but it can backfire just as easily. There truly is nothing worse than a humorous ad campaign that simply isn't funny. You've probably seen enough examples of that. We're not here to discuss the contrasts in tastes though. What's really interesting is to investigate how what we consider to be 'funny' has changed over the years.
Squirm comedy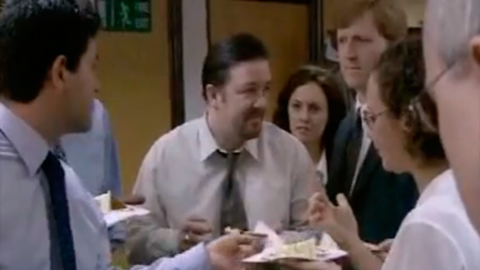 In order to see how ad humour has changed over time, take a look at how recent humour has changed in pop culture. The most important trend here is the unstoppable rise of 'squirm comedy', where riotous laughs have been pushed aside by a painful form of human failure and the awkward silences that ensue. The master of awkward silences is Ricky Gervais, mainly because of his show 'The Office'. The success of his more subtle, dialogue-oriented humour has slowly trickled down towards advertisements, a lot of which have been infused with sappy scripts reminiscent of The Office.
80s comedy kings vs. noughties comedy king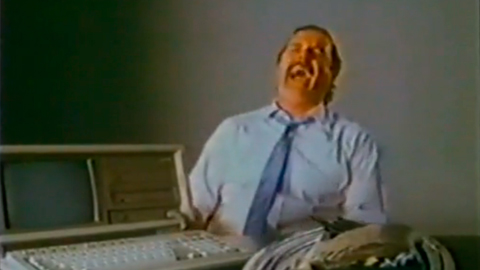 John Cleese, at the time the uncontested king of comedy, did some commercials for pretzels and Compaq computers in the 80s. In those post-modern ads he'd be all "I'm John Cleese and I'm making an ad here, people". In the Planter's Pretzels ads he was shown making an ad which got rejected by the Planter's people, so he does exactly the same ad but with a bunch of back-ground dancers to liven things up. In the Compaq one, he opened with a line that went: "Apparently I made an ad for the wrong Compaq. I'm sorry, I'll be discussing the right one now". Being playful with the genre, hyper awareness of the medium: these are all techniques that were cutting edge during the Monty Python and Saturday Night Live days. Only to be bled dry by the marketing industry until no one was laughing anymore.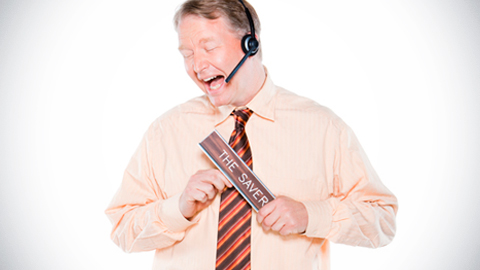 We don't have to look hard to illustrate the popularity of the more recent genre of 'squirm comedy'. American insurance company Esurance launched some ads featuring a boss who calls himself 'The Saver' at the office. As he's trying to show his co-workers the new Esurance iPhone app, he accidentally shows them a picture of him in Lederhosen. Awkward silence. Another one? How about the American Telecom giant? They released a clip where a group of colleagues gather in their office for a taco party. One guy didn't get an invite and bitterly lashes out: "You invited Eric?! I thought Eric gave you the creeps!". A second later he gets the invite on his smartphone. It hadn't arrived yet. Awkward silence.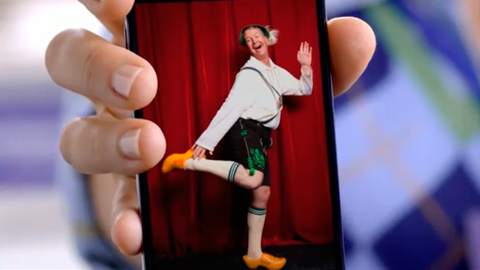 In both cases, no visual jokes or slapstick were used. Just a little play with calm dialogue that ends in a painful/funny moment. It's also no coincidence that these two examples are from America. As usual it takes a while before clients and agencies in Belgium and The Netherlands catch on. Our airwaves are still being clogged up with gems like: "Men! They're so clumsy!" or "Kids say the darndest things!". But that won't be the case for much longer. Once the fans of The Office have reached a suitable age to take up the position of Creative Director or Communications Manager, the brainstorm sessions will veer towards Ricky Gervais territory.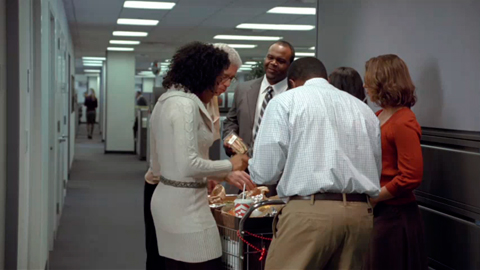 And now the one million dollar strategy budget question: what's the next big thing? What kind of humour is coming our way over the next few years?
Awkward silence.
movieclips